CHIVA Africa is Transforming Lives
CHIVA Africa's success for almost 20 years has focused on being sensitive to the needs of children and adolescents who are receiving and delivering HIV treatment. At CHIVA Africa, we have always seen challenges as opportunities, and will expand our current role of mentoring healthcare workers to deliver HIV treatment at a clinic level to include individual, family, youth and community activities that support children and adolescents living with HIV.  We know that without the support of family and the community in which they live, children and adolescents on treatment will not remain on treatment, are at risk of returning to ill health, and will not be able to embrace the opportunities presented to them. We are extremely excited as we negotiate funding for these new activities – the seeds that have already been planted will soon blossom and grow.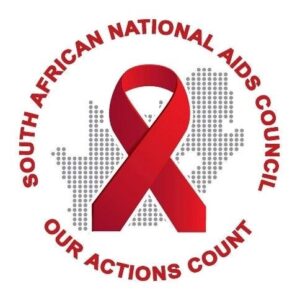 CHIVA Africa is also being recognised for its contribution to strengthening HIV services in the district of uMzinyathi – one of the poorest districts in the country that has been ravaged by HIV. Pam, our clinical specialist, delivered an inspiring presentation at the South African AIDS conference, sharing experiences 'engaging adolescents living with HIV to seek HIV treatment and care'.
SANAC has also recognised the contribution the Jewish community has made in supporting activities to strengthen HIV services to those most vulnerable. Lastly, our experiences are also being used for thought leadership in the form of a White Paper that will be published for the IQVIA Africa Health Summit later this year. We are very happy to see our work being highlighted in these ways, reaffirming that the work we are doing is needed and important.
Proposals for funding are continuously being sent out and our team is always looking for new and innovative ways to raise money to grow our projects and expand our activities in more communities and districts. We were fortunate enough to receive a surprise bequest from one of our supporters earlier this year, which we are truly thankful for.
Finally, I'd like to share a few stories on how your support is transforming the lives of children living with HIV.
Thabo's Fight for Survival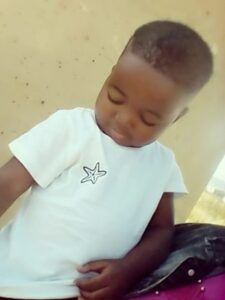 We work tirelessly to provide healthcare workers and carers with the knowledge they need to give the best possible care to all the children living with and affected by HIV. The greatest gift is to see a child thrive through our mentorship and direct intervention. One of these children is little Thabo*.
Thabo is cared for by his father and granny after being abandoned by his mother. He was seen at the clinic in October 2022 with an HIV blood virus count of over 2,000,000! Thabo was in grave danger and his health was a major concern for healthcare workers.
Through a combination of mentoring his healthcare workers and providing direct counselling to his father and granny, Thabo's HIV blood virus count has dropped to under 50 in just a few months. We are delighted to see how well he is growing and improving! This is just one of the many young children we have seen improve over the year, and it's a testament to the healthcare workers' hard work and dedication under our mentorship.
Engaging with Traditional Healers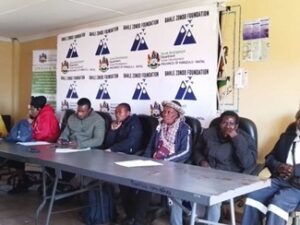 A major problem in rural communities of South Africa is the divide between traditional and non-traditional healthcare, which at times has had a negative impact on the way in which some people living with HIV adhere to their medication. For the Department of Health, this is a major concern.
We were honoured and excited to be asked by the department to participate in and support organised dialogues between communities, healthcare workers, and traditional healers. The main goals of these dialogues are to promote health and adherence to HIV treatment, and to work together to make sure people seek proper treatment as early as possible and are encouraged to stay on these life-saving medications. We are so thankful to all the community leaders, traditional healers, healthcare workers, and community members who have participated in these discussions, which we believe will support community health and adherence to HIV treatment.
pDTG – Changing the Medication Game for Children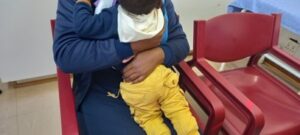 We spoke in a previous newsletter about the new, better-tasting HIV medication to be introduced for children on HIV medication. This medication is slowly being rolled out at a clinic level, which will be a huge step in improving adherence in children!
With this roll-out comes the implementation of new guidelines and, as part of our partnership and commitment to the KZN Department of Health, CHIVA Africa will help with any training requirements if needed.
We are living in exciting times and it's so encouraging that children and adolescents are finally receiving treatment and care that will enable them to live long and productive lives.
Once again, a huge thank you to everyone who has supported us thus far and we look forward to sharing even more successes and activities with you as the year progresses. If you would like to get involved, in any way, or learn more about what we do and how you can help, please visit our website, email info@chiva-africa.org, or click on any of the links below:
With warm regards,

Dr Karyn Moshal
Founder & Chair, CHIVA Africa
*Name has been changed to protect the identity of the child.
Copyright © 2023 CHIVA Africa, All rights reserved.
Our mailing addresses are:
CHIVA Africa (UK Office)
2 Lyttleton Road
London
N2 0EF
United Kingdom
CHIVA Africa (SA Office)
249 Avondale Road
Greyville
Durban
4001
South Africa